Climbing Nyiragongo Team – Primate Safari Experiences.
When it comes to Planning Congo Safari tour with key area being the climbing of Mount Nyiragongo in Virunga National Park, Climbing Nyiragongo has the most experienced team to tailor private and scheduled group tours to Democratic Republic of Congo. We have been in these destinations and we are knowledgeable about Virunga National Park , Safety and Kahuzi Biega National Park all in Eastern democratic republic of Congo.
Climbing Nyiragongo is gender sensitive and we employ men and women ( Gender Balance), Find the best team at the local company that has been in Congo.
At the very heart of our business and fundamental to your safety and enjoyment, are the mountain guides we employ. All of our guides are hand-picked by us to ensure you get the very best leadership on the mountain.
Halima – Tour Manager
Halima is a degree holder in Tourism and she has her areas of specialty as Mountaineering tours and is the reservations manager at Climbing Nyiragongo. She tailors the best unique group tours and private adventures to Virunga National Park & Rwenzori Mountains National Park in Uganda for unique mountaineering experiences. When the mountain is calling, just send an email to Halima to craft the best Congo Mountaineering Tour.
Other Safari add-on to be suggested that she has participated include the Mountain Gorilla Trekking , Eastern Lowland Gorillas and Rwenzori Trekking tours in Uganda.
Joan N: Travel Consultant
Joan is a degree holder of Tourism and she specifically handles booking and reservation for travelers wishing to see the primates! When it comes to Primate Safaris , Joan is the expert at Climbing Nyiragongo, she has participated in chimpanzee tracking , gorilla trekking and nature walks .
When it comes to adding Nyiragongo and Gorillas, then your with the right expert for tailoring the Nyiragongo , Gorillas , Chimpanzee and Virunga Mountains Climbing.
Moses Byamungu: Handler
Moses is a local head guide of Climbing nyiragongo and he coordinates all the trips to Congo that include climbing Nyiragongo and primate tracking , with the head task as the visa handler operator. Dont worry about your visa once you have booked with Climbing Nyiragongo since the stamp will be ready available at the border.
In his 10 years of guiding, he has led many expeditions to Virunga Mountains ( Nyiragongo Volcano) Gorilla trekking , Chimpanzee watching and wildlife safaris to Rwanda, Uganda and Kenya.
He has trekked all the Nyiragongo mountain and he has the required experience to explore the mountains.  Don't miss to Trek Mount Nyiragongo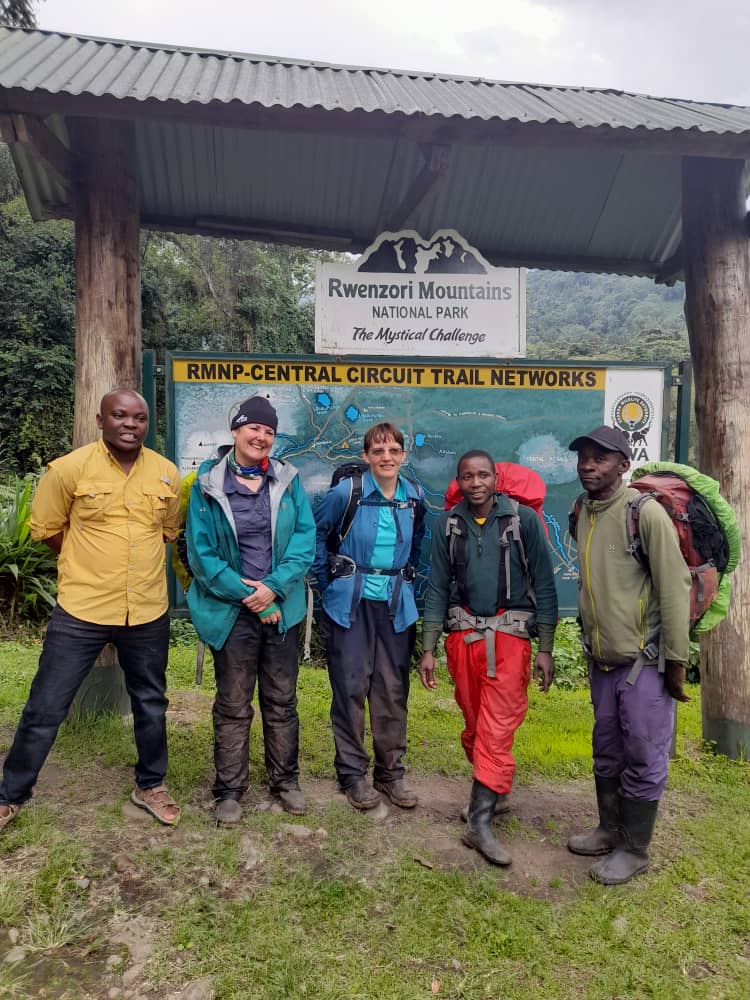 Mountaineering Porters
Nyiragongo Mountaineering is impossible without the certified Porters, Nyiragongo Mountain  is still the ultimate mountaineering adventure. To stand at the pinnacle of the Earth is one of life's most rewarding experiences. As pioneers of guided ascents on Nyiragongo Mountain.
We are recognized for working with the local Porters and Guides that are experienced about the Nyiragongo Mountaineering to help travelers summit.
Mountaineering Guides
The Safari Guides of Nyiragongo Mountaineering Services are available and trained to enable you submit to the the pinnacle of the Earth is one of life's most rewarding experiences.
Climbing Nyiragongo Team  has a superb reputation for enabling members of our expeditions to achieve summit aspirations.
Accountant: Ronah
Ronah holds a degree in Accounting and she is qualified accountant with CPA,  is responsible for the issuance of invoice , verifying that payments have been made to the bank and service providers paid for your travelers in Africa. Your funds are safe with the team of Climbing Nyiragongo. Dont Miss to trek Nyiragongo & Visit the Mountain gorillas with experts.
IT Specialist ( Brian)
The Website of Climbing Nyiragongo Expeditions is managed by experienced team of IT personals that are headed by Brian who hold a degree in IT from Makerere University with vast Knowledge in SEO Ranking and designing of the website!
Brian  underwent academic studies and after completing at an advanced level ,he pursued a bachelor's Degree In Information Technology at the ivory tower of Uganda ( Makerere University )